CF 04 SERIES
/ SORTING TECHNOLOGY

CF 04 Series
Lab treater | Fine seed coater | Treatment technology
The PETKUS Selecta lab rotary coater CF04 is designed specifically for such treatments as film coating, encrusting and pelleting of small seed lots. It is suitable for use in the laboratory as well as for smaller seed batches.
The Coater is equipped with a hard nickel-plated, balanced steel rotor and a hard nickel-plated stator wall. CF04 is developed with a unique cleaning station, but is also available without the cleaning system.
CF 04 SERIES PRODUCTS BY CAPACITY
| | SMALL | MEDIUM | LARGE |
| --- | --- | --- | --- |
| CF 04 SERIES | CF04 | Ask us about your requirements | Ask us about your requirements |
| | | | |
| --- | --- | --- | --- |
| Coating chamber: | | | |
| Diameter (cm) | 35 | | |
| Content (l) | 4 | | |
| Max. rotor speed (rpm) | 600 | | |
| Extra large working table: | | | |
| Lenght (mm) | 1700 | | |
| Width (mm) | 1100 | | |
NO EXPOSURE TO CHEMICALS
Your safety is our top priority.
AUTOMATIC CLEANING DEVICE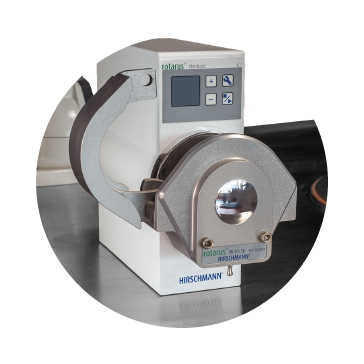 HIGH PRECISION DOSING LIQUIDS
HOW DOES IT WORK?
Operation takes place through a touchscreen display. The Fine Seed Coater has a compact mechanism for opening the door. The cylinder is positioned under the coating chamber.
The control system enables the following functions:
• Opening and closing of the discharge door (only possible when the cover is closed to prevent the risk to put a hand into the door opening during movement)
• Starting / stopping the rotor and adjusting the rotor speed (in percentage from 10-100%)
• Starting and stopping the pump and adjusting the pump speed (in percentage from 10-100%)
• Pump capacity can be adjusted. The pump delivers liquid to the atomizer disk
• Starting and stopping the atomizer disk. Automatic movement of the atomizer disk for cleaning
The cleaning station consists out of a stainless steel bowl with a high-pressure cleaning nozzle in the middle. Cleaning is completely automatically with a unique moveable arm, which places the rotostat upside down on the cleaning station. In the bottom of the cleaning bowl, there is a sink to collect the waste water. During cleaning, the ventilators will run to prevent water coming under the rotor.
FEATURES
• Coater build with high precision (0.1 mm max. between rotor and stator)
• High precision dosing liquids
• No exposure to chemicals
• Acrylic coverlid for perfect view on your product
• Atomizer disk which can be taken out automatically for easy access and cleaning
• Stainless steel table for easy working and cleaning
• User friendly set-up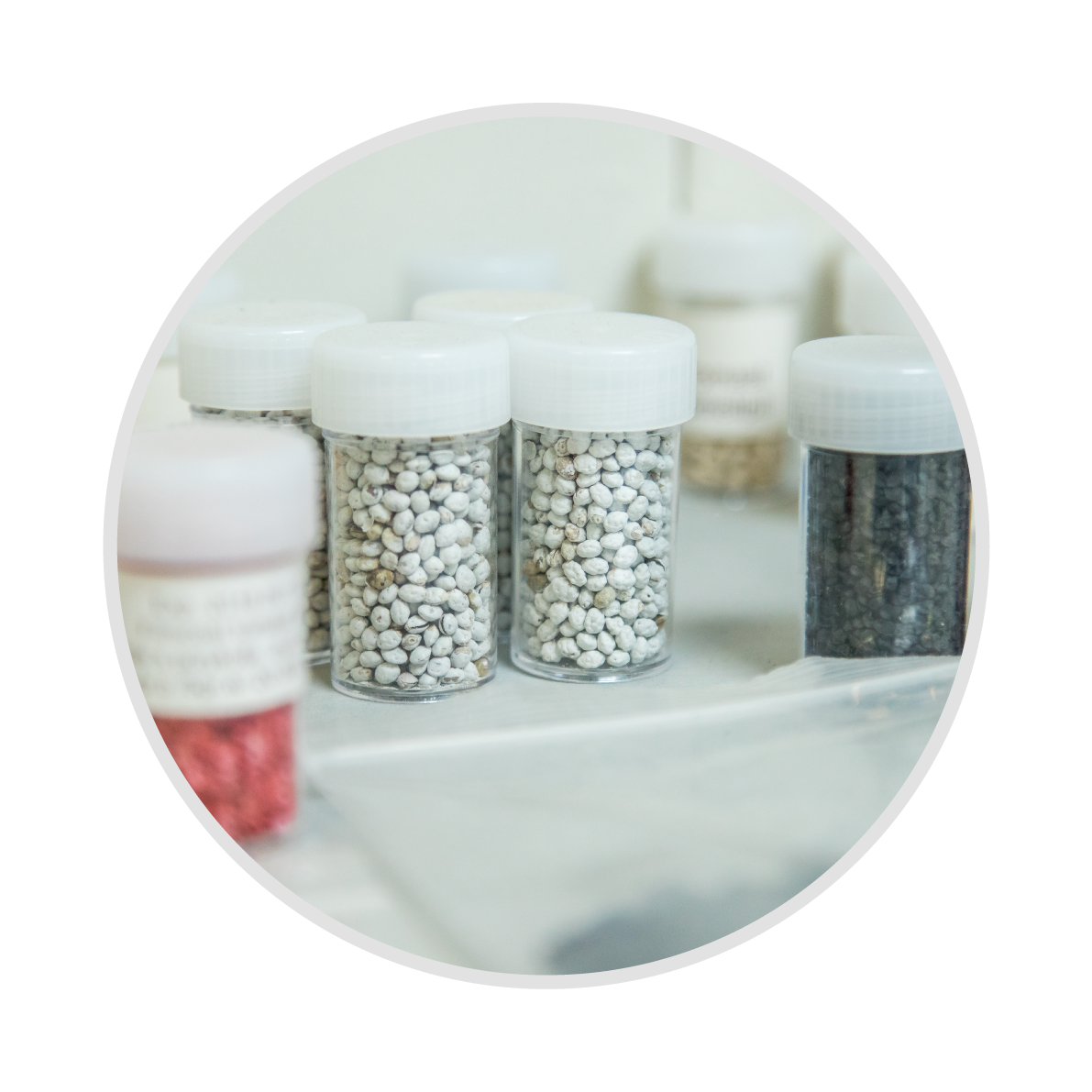 ALL SEED TYPES
It can be used for all kinds of vegetable and flower seeds. There are no limitations. We are building machines for fine seeds, vegetables, flowers and small volumes of other seeds (grasses, rice, etc).
CF 04 SERIES
/ TREATMENT TECHNOLOGY
SORTING

TREATMENT

SORTING

SORTING

CLEANING

POLISHING

CALIBRATION

CLEANING

SORTING

TREATMENT