MULTICOATER CM SERIES
/ TREATMENT TECHNOLOGY

Multicoater CM Series
The All in One Concept
The PETKUS MultiCoater CM series redefines chemical seed treatment.
The key feature is the unique air management with a sophisticated air cushion technology that turns the PETKUS/ROEBER coater into a highly advanced and modern machine.
Air is blown into the mixing chamber through nozzles and via an adjustable gap between rotor and stator wall creating a protective layer comparable to an airbag. This air cushion reduces friction which usually causes some mechanical stress on the seeds. The result is abrasion.
In contrast, the CM series with its very gentle treating and coating process ensures reduced dust-off emissions that is compliant to international standards for certified seeds (e.g. Heubach). The results of this kind of seed treatment is: film coating, encrusting and pelleting are considerably improved comparing to traditional batch treaters.
CM SERIES PRODUCTS BY CAPACITY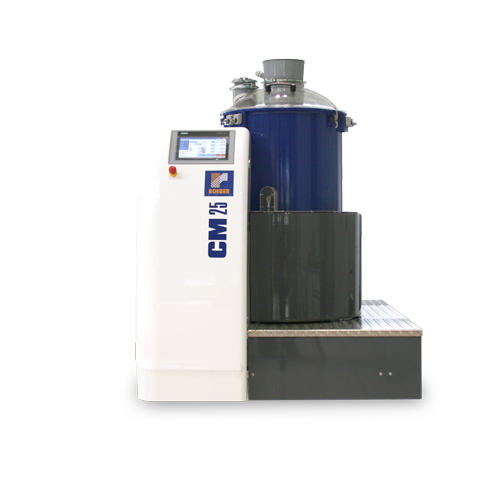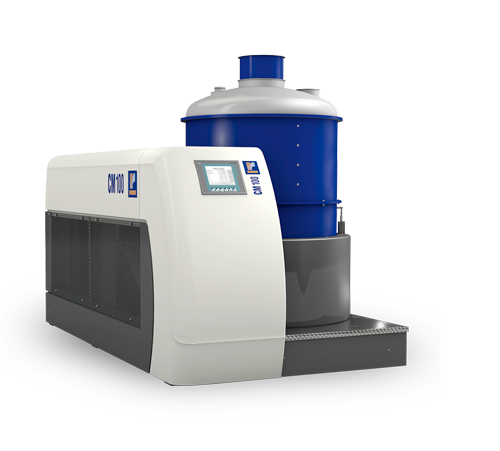 | | SMALL | MEDIUM | LARGE |
| --- | --- | --- | --- |
| CM SERIES | CF 04 | CM 25 | CM 100 |
Performance (t/h)
up to 1,8
up to 8,5
Length (mm)
1.582
2.050
Width (mm)
1.184
1.550
Height (mm)
1.658
2.020
Air Volume (m3/h)
up to 3
500
up to 8
000
Barrel capacity (kg)
25
100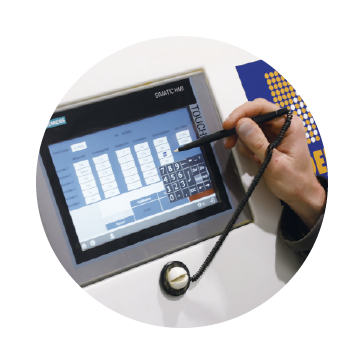 MULTIPLE OPPORTUNITIES FOR USE
The MultiCoater of the CM series can be used flexibly for all types of seed treatment - from seed dressing to film coating, incrustation and pelleting. The intake of treatment can be applied as liquid applications or added in powder form. The applications can be carried out simultaneously or at different times, thus creating different layers on the seed. The Multicoater enables the implementation of flexible and very individual recipes. The batch length can also be set and controlled individually.
COAT & DRY IN ONE STEP
In order to achieve a very good coverage of the seed, a high application of water is often advantageous. The MultiCoater can also be used to dry the seed during mixing, thanks to a highly variable air supply during the treatment cycle. Even when applying different agents, a drying step can be carried out after each application step. Completely flexible and individual.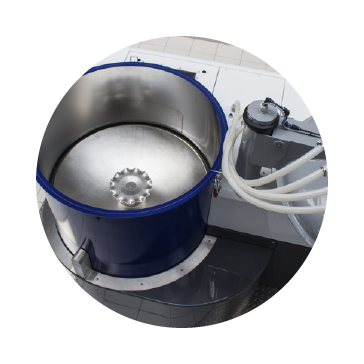 INNOVATIVE AIR FLOW TECHNOLOGY
The sophisticated air flow with air cushion effect is very gentle on the product. Air is introduced via an adjustable gap between the stator and rotor. This creates an air cushion between the stator wall and the seed, which drastically reduces the frictional stress on the seed. This means that the germination of the seed can be maintained at a high level, even with very sensitive crops.
HOW DOES IT WORK?
The MultiCoater works according to the rotor-stator principle.
Filling
1. Desired seed batch is loaded into the mixing chamber with a precise electropneumatic (weighing scale) gravimetric dosing unit.
Application
2. During the application phase various liquid chemicals and coating powders are delivered by the efficient and accurate dosing system working on a loss in weight principle. Coating materials can be applied simultaneously or in a sequence mode. All dosing rates are measured and recorded in the software therefore the actual and target values can be easily compared and automatically adjusted throughout the ongoing process.
3. Specially designed spraying disc creates an extremely fine dispersion of the chemicals to be distributed equally (uniformly) on the seed surface due to a wide spraying angle (homogeneous seed to seed distribution).
Mixing
4. Optimal mixing is done by deflectors which are manufactured of a special energy absorbing polymer. Their aerodynamic shape is designed to guide seeds into the middle of the machine ensuring excellent flow and improved seed coverage.
Drying
5. Treated seeds can be dried before their discharge. An easily adjustable airflow passes and penetrates the coated product which efficiently dries the seeds surface.
Cleaning
6. The rotor and stator are made of smooth, electro-polished stainless steel, reducing chemicals residue adherence inside the mixing chamber. Easy cleaning after the treatment is supported by the fully openable lid.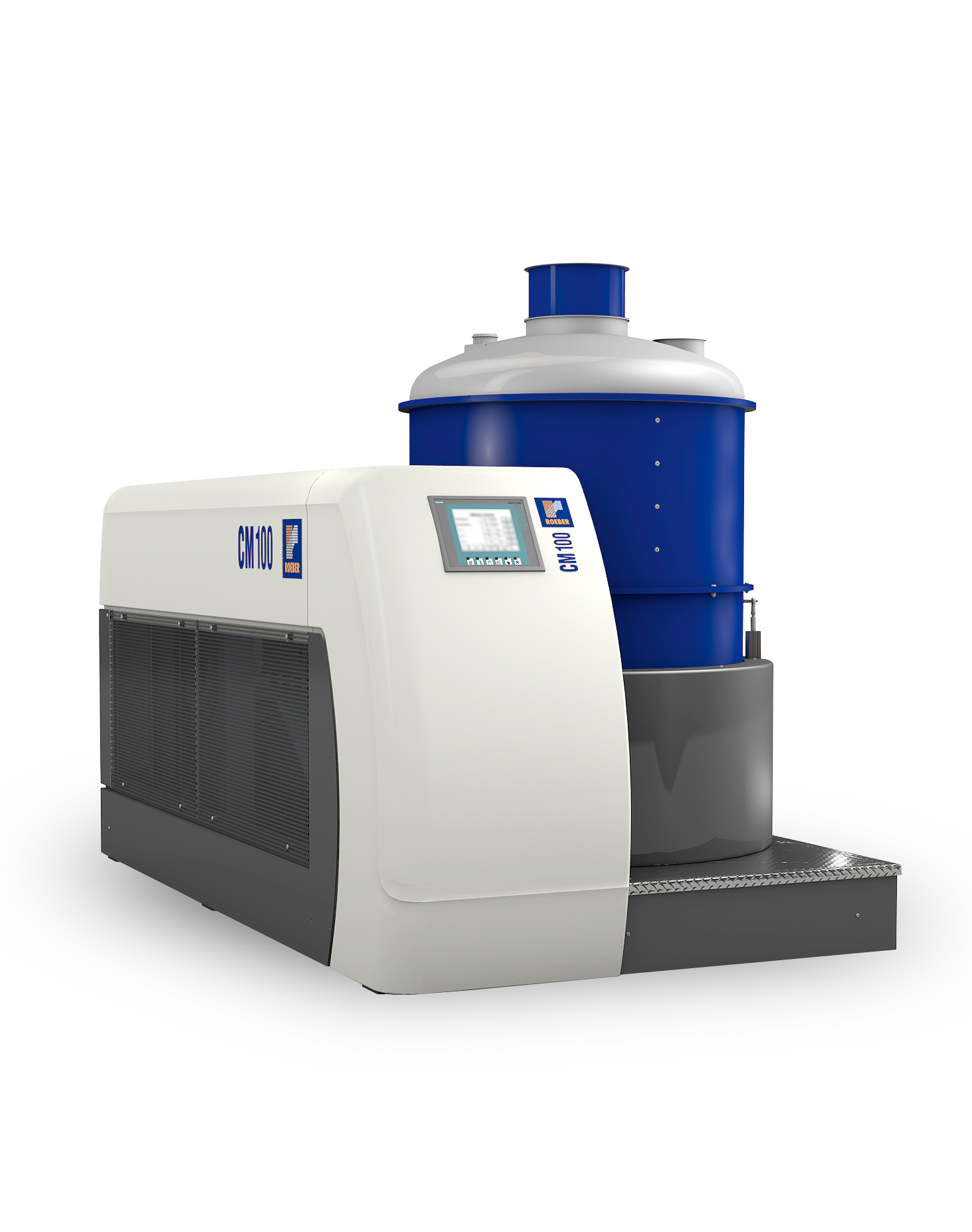 FEATURES
• Improved abrasion value and reduced mechanical stress
• Treatment and drying in one step
• Improvement of flow properties
• Innovative air flow technology with air-cushion effect
• Fluid metering using MID
• Self-learning system with fully automatic adjustments
• Rotor-stator with self-cleaning effect
• Maximum recipe flexibility and recipe saving
• Easy operation by touch panel
• Process data recording and documentation
• Absolutely uniform and complete coating of the grain surface
• Easy maintenance and accessibility through 180 degree swivel lid
• Fast coupling and decoupling of the PCA connections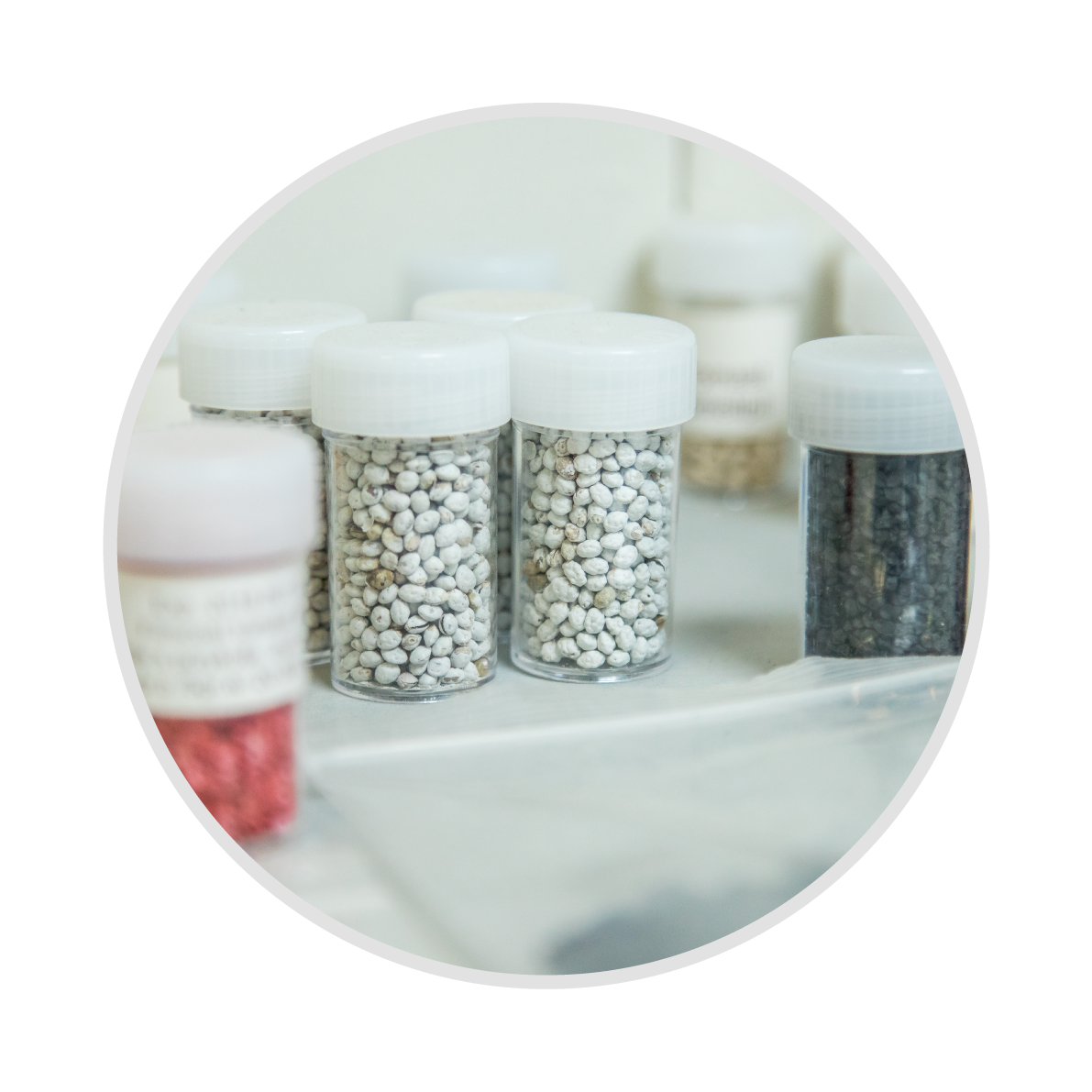 ALL SEED TYPES
It can be used for all kinds of vegetable and flower seeds. There are no limitations. We are building machines for fine seeds, vegetables, flowers and small volumes of other seeds (grasses, rice, etc).
MULTICOATER CM SERIES
/ TREATMENT TECHNOLOGY